Last update: 4 December 2017
The Speedy Bears
This is the story of a band that didn't make it. They never recorded in a studio, there are no web pages commemorating them, and their music appears to have been lost for ever. Until now. The following account is a personal recollection of events that occurred more than thirty years ago. It was a long, long time ago...
... when, one evening a week or three after arriving in Leicester in 1978, I was trudging through the austere upper corridors of the University's Student Union building. The promises of Freshers' Week were unfulfilled, and three years of academic dreariness beckoned. Then I heard some wonderful live music emanating from one of the rooms on the first floor. Shamelessly, I let myself in, waited until the band had finished rehearsing the track, and introduced myself. I had met the Speedy Bears.
Formed in the mid-70s as a folk-rock band, the Speedy Bears were heavily influenced by the Canterbury scene and, in particular, by Caravan. This had given birth to a sound that combined folk, progressive rock, and a hippy/trippy character that had already become the band's trademark, and which would eventually garner a cult UK following when recreated by Solstice a few years later. Indeed, there were to be times when Solstice in their Silent Sun period were to sound almost indistinguishable from the early Speedy Bears.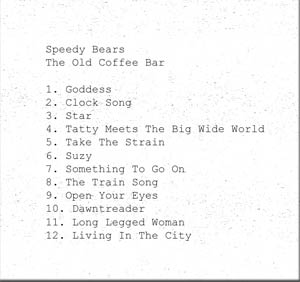 Their first outing in the 78/79 academic year was in the Old Coffee Bar in the Student Union building. Perhaps one of their finest ever gigs, it was chock-full of crowd-pleasers including The Clock Song, Open Your Eyes and the heavily Caravan-influenced Something To Go On. It closed with two out-and-out rockers, Long Legged Woman and Living In The City. I was there and, sitting at the back alongside the mixing desk, I recorded the concert in fabulous lo-fi using a cheap stereo microphone and an even cheaper cassette recorder.
Permanently broke, the four core members lived together in a house in south Leicester and were passionate about their music. So, despite this being the era of punk rock and the so-called new wave, the future looked like it might be promising. Lead guitarist and vocalist Kevin Gator had great stage presence, his girlfriend Kate Castell was a talented bassist, Chris Haigh on violin was later to become a well-known author and fiddle player featured on scores of recordings, and Pete Cook was a mean keyboard player.
The following year, the Bears replaced their young drummer, Ramsey, with Geoff Bailey, a more experienced player who added a jazzier edge to their sound. In many ways this change made the band more accomplished, but at the expense of some of its charm. Songs now featured complex time signatures and tempo changes, and there were times when it all became a bit frantic and sounded as if they were trying a little too hard. Nonetheless, many interesting new compositions (and some resurrected from a previous era) followed, and a few of them - such as A Peace Like This and excerpts from Blues And Greens - have survived on a rehearsal tape and two recordings made in the Student Union in 1979 and at the Phoenix Theatre in early 1980. Others, such as the darkly cynical Marriage (Registered Love) and the homage to psychedelic drugs, Mushrooms, are probably best forgotten.
By this time, my own band, Mirage, was gigging regularly in Leicester, and we shared a couple of bills with the Speedy Bears in 1980 supporting Nine Below Zero and John Otway and Wild Willy Barrett. Unfortunately, tragedy was to strike a few months later when the van that Kevin Gator was driving came off the road and he suffered brain damage in the crash that ensued. The other members continued to perform, playing instrumentals (occasionally with Kevin, who could no longer play guitar, guesting on percussion) and they even released a cassette album at one point. But Kevin never fully recovered, Chris moved to London, and the Speedy Bears' story was over.
When looking back, it's tempting to remember people and events with more warmth than sometimes existed at the time. For example, when asked in 1979 by guitarist Kevin Morgan whether they knew of an unattached keyboard player with whom he could start a band, Chris Haigh famously replied, "No, but we know a w**ker". Nevertheless, their concerts were almost invariably full of warmth and fun. Sure, they were never signed by a record company, they failed even to break out of the one city in which they regularly performed, and Haigh has since described the Speedy Bears as a total failure. I beg to differ; their sometimes lovely, often quirky music deserved a better fate.
Audio clips
Not of the greatest quality, I admit, but I hope that these clips give you some idea of what the Speedy Bears were all about. If you were there, maybe they'll bring a nostalgic glint to your eye. (Or maybe even both eyes.)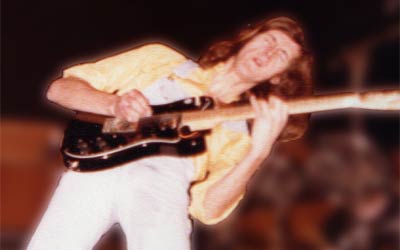 Kevin Gator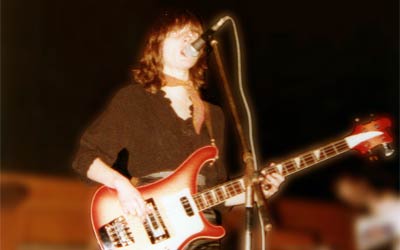 Kate Castell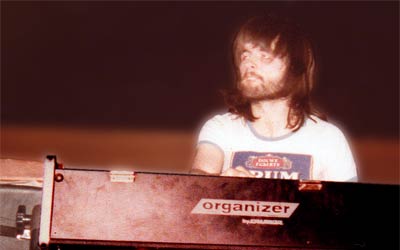 Pete Cook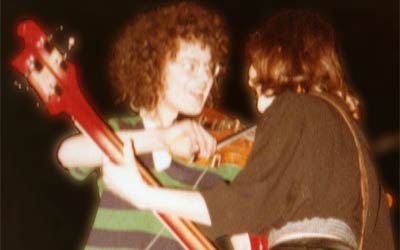 Chris Haigh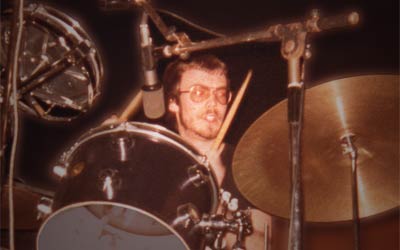 Geoff Bailey